Latest offers
After the joyful news that their Royal Highnesses, the Duke and Duchess of Cambridge, are expecting a new arrival, Poundworld are very proud to announce a new arrival of their o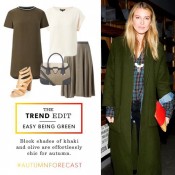 It's easy being green at New Look! Although there's naturally a nod to khaki come autumn, it was this season that the runways were truly awash with a sea of explorer hues with a mass resurrection of green in every shade from forest and chartreuse to olives and khaki.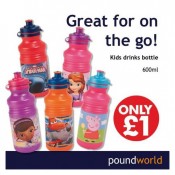 Brighten up their lunchtimes with these adorable, portable drinks bottles from Poundworld, featuring all their favourite characters!
News & Events
All the leaves are brown....Autumn has come to the UK (via California) with SoulCal's laid back, AW14 collection.
Think transeasonal knits, slouchy hoodies and jackets and coats that'll keep you cosy as the weather gets nippy. 
Ring-a-ding-ding - tech fans get ready for the latest iPhone to hit Vodafone stores.
With Retina HD displays, the 4.7" iPhone 6 and the 5.5" iPhone 6 Plus are the thinnest, most advanced multi touch displays ever made for iPhone.
Okay, so you might not be able to 'talka the talk', but you'll having no problem walking the walk with beautiful Italian suits at TK Maxx.
Voice your opinion
When it comes to outerwear this season, the only fashion rule is to opt for the most statement coat you can get your hands on.