Latest offers
If you're planning on kitted out your kids with new shoes for after the Easter break, why not save time and book a fitting appointment at a time that suits you?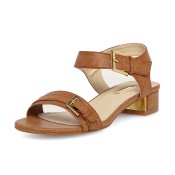 We love these gorgeous Tan block heel sandals - they're perfect for spring! Tan leatherlook sandal with low block heel and gold detailing £23.00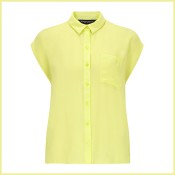 A pop of neon makes a real statement! Team this Lime Shirt with skinnies + leopard pumps: £20.00
News & Events
TK Maxx has been inspired by its stylish customer base, so much so that the discount brand's new Spring/Summer collection features self-styled customers showcasing their own inimitable take on the new collection.
Thomson Cruises' brand new summer 2015 line up goes on sale on 24 April, with Platinum ship Thomson Celebration moving to the new home port of Dubrovnik in Croatia, offering a diverse range of port calls, including 10 new destinations and four exc
In an average person's lifetime, they will walk 100,000 miles – that's a lot of work for our feet. If you think about, our feet keep us standing up, have borne the brunt of hot sandy beaches, wet grass, sharp stones and ill-fitting shoes.
Voice your opinion
With Easter just around the corner, we ask how you prefer to spend your time over the long weekend.